Service Feedback from Children, Young People and Families
We really value the feedback we receive from the Children, Young People and Families we work with.
This is a selection of feedback we have received in recent months (last updated January 2020)
Comments from Children and Young People: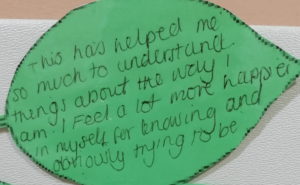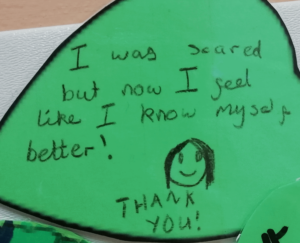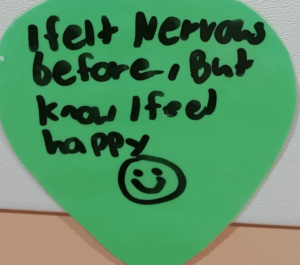 It was really fun I really enjoyed it thank you so much bye!

I was able to talk about me and not get judged and for someone to listen to me

The lady listened and reassured everyone

I liked making a story
Comments from Parents and Carers:
Very friendly staff, very approachable and understanding

Very welcoming and made me feel comfortable straight away and also worked around my son's needs

Communication at the appointment was fantastic. Brilliant job of making me feel welcome and relaxed

Informative, supportive, understanding and caring. Signposting our needs well.

Explained thoroughly so I leave with a good understanding of my child's diagnosis

Made my daughter feel safe
We use this feedback to continually improve the service we offer. You can see some of the changes we have made to our service based on our feedback over recent months here:
You Said… We Did… (April-June 2019)
How to raise a concern or make a complaint
If you or you child are unhappy with any aspect of your experience with this service we want to know about it. We are keen to learn from you so that we can take action when things have gone wrong and improve what we do in the future.
You can raise a concern or make a complaint through the University Hospitals Birmingham Complaints Page – How to make a complaint. Making a complaint will not affect your treatment.