Assessment Outcomes
Between April 2018 and March 2019 285 children/ young people were assessed by clinicians within the Specialist Assessment Service.
Demographics of Children and Young People seen for Assessment: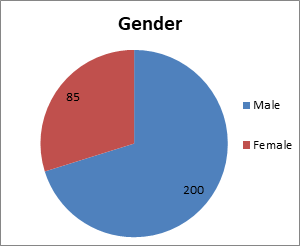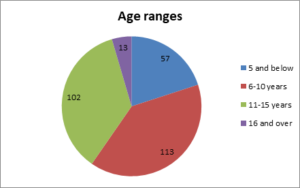 When is a diagnosis given?
We aim to conclude our assessments with a better understanding of a child or young person's strengths and areas of difference. This may include the child/young person receiving a diagnosis of Autism or an alternative diagnosis which better explains that person's presentation, such as Dyspraxia, Developmental Language Disorder, a Learning Disability or differences in attachment style. It is not always possible for a clear diagnosis to be given and in these cases we aim to provide children/young people, their families and schools with a description of their individual strengths and needs and recommendations on how to support these.
Diagnoses given in 2018-2019