What are the benefits of introducing specialist seating for a child with postural difficulties?
To promote their social inclusion (eye contact, interaction).
Postural stability.
To decrease tiredness and maximise functioning.
Improve breathing and digestion.
 A stable base promotes upper body function which will enable participation in table top tasks.
Comfort and security.
Participation in activities of daily living.
What does specialist seating look like?
There are many types of chairs available, and are all made to support different needs. After a thorough assessment has been completed, your Occupational Therapist will decide which chair meets the need of the child. Below you can find just some of the seats available. Please note that each chair caters for different needs, the chairs below are just some examples of what is available.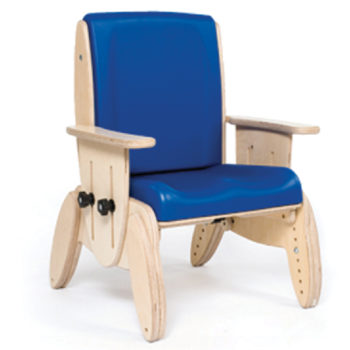 The Juni
Smirthwaite Ltd
The Juni seat provides unique contouring to promote better posture, give higher levels of comfort and help your child feel more secure and stable in the chair.
A chair for children who require minimal levels of postural support when seated. The seat's height and depth, as well as armrest height, can easily be adjusted. The backrest can be reclined by 5° increments (from 95° to 105°), while it also features a unique built-in lumbar support.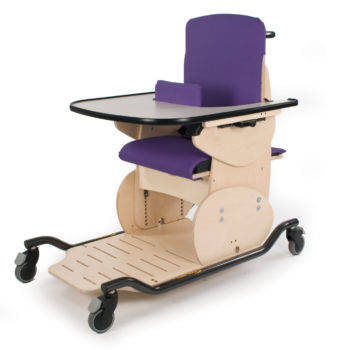 The Hardrock
Smirthwaite Ltd
The Hardrock is an extremely durable and robust chair that has been specifically designed for children who are prone to rock repetitively, providing a safe environment and one that is conducive to learning. The Hardrock provides moderate levels of postural support and is suitable for both school and home environments. The Hardrock uses an anti-thrust system and anterior pad to provide secure postural management within clearly defined boundaries. Thoracic supports and stabilisers are available for children who exhibit sideways motion.
Links to Purchase Chairs Independently
Page Last Reviewed: 31/08/2022
No votes yet.
Please wait...